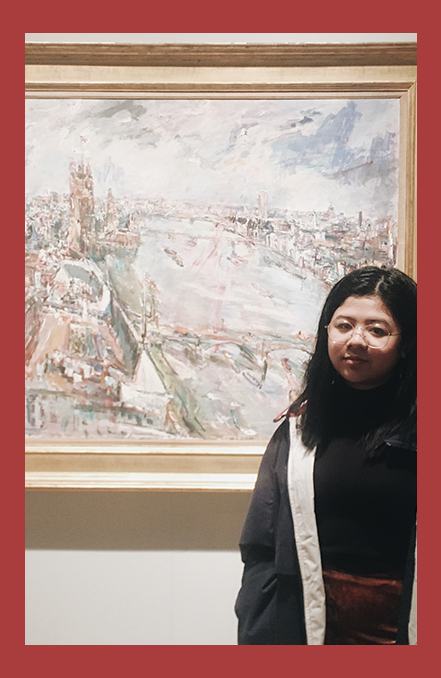 Hello.
I'm Chiara Amisola, I go by the alias Chiaski and the nickname Chia.
Empathy drives my soul.
I love creation — writing, code. No matter what, you will probably find me staving the demise of the world by writing a ton of quality, angsty teen poetry. Asides, I do a lot of things and excel in none of them in particular. I have shallow dreams that involve wanting to change the world, and I just want to be a part of this.
I transcend into a new form every first of May. It's an ugly, extremely painful transformative process that involves a sacrificial pact and the addition of multiple pints of angst and anxiety. Every six levels, I also get another level added to my ultimate. Truthfully, I have no idea where I am going but I do know that I want to get into computer science (if my abysmal math skills allow for it), and will master the art of being pure at heart — a godsend, god complex girl on the brink of being your average apathetic polymath.
I like cartography, linguistics, physics, augmented reality games, writing up wikis for fantasy things, activism, destroying ideas and perspectives that inherently harm and attack people and their humanity, front-end development, human-computer interaction, coming-of-age films, emo music, Naruto, and some others things. I do not like myself. I like chuckling at xkcd comments and CS memes that I half understand. I am also angsty as heck.
I went to Catholic private school in the Philippines, which means I'm atheist.
The world is my reason for living beyond it all; we are capable of so much more. I hope to help people actualize it, too — through empathy in media, computation, and in world-changing innovation.
I hope you can believe in the world, too.
This blog is a collection of my thoughts, and this site as a whole is a delve into my heart.
It began in January, 2016.